Peebles Hotel Hydro
Innerleithen Road, Peebles EH45 8LX
Peebles Hydro is a four star hotel with 132 bedrooms, wide range of activities for all ages, wonderful food and boasts views across the beautiful Tweed Valley. Revive, relax and rejuvenate - enjoy the outstanding range of health and beauty treatments available... there's nothing quite like getting away from it all and indulging in some very relaxing pampering at one of Scotland's best spa hotels.
Accommodation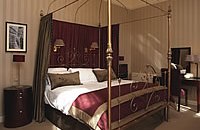 Peebles Hydro Hotel offers a wide range of rooms with something to suit your needs. Many of the 132 bedrooms enjoy views across the beautiful Tweed Valley.
All bedrooms are en suite, spacious, extremely comfortable and well equipped. All with private facilities including, satellite TV, hairdryers and toiletries, radio, telephone and tea & coffee making facilities. WiFi internet access is available in most areas of the hotel.
Food & Drink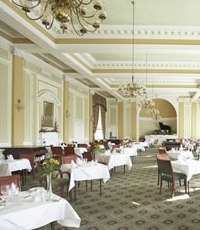 Peebles Hydro has an excellent reputation for food whether you choose to eat in our Dining Room or in our award winning Lazels Restaurant.
Dining Room
Dinner is served in the stunning Dining Room. With ornate ceilings and glittering chandeliers, a grand piano and a row of tall windows overlooking the gardens. The menu is varied to suit all ages with a nice mix of traditional dishes and international cuisine and vegetarian dishes.
Lazel's Restaurant
Lazels is our relaxing bistro-style restaurant which creatively combines a varied menu with excellent value for money. A perfect place for all the family to enjoy.
Leisure Facilties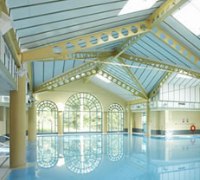 Set in 30 acres of grounds Peebles Hydro is an excellent indoor and outdoor resort.
There's a host of activities for all to enjoy – you can be as active or relaxed as you want. Go for a swim or take it easy poolside, take a walk round the grounds – the gardens are just beautiful all year round. In the summer just relax on your deck chair and take in the glorious views across the Tweed Valley.
So, no matter what time of year you come, whether to sample the exhilaration of active sports, indoors or out, or just to take things easy, the Peebles Hotel Hydro has the right ingredients for a truly memorable stay.
How to find us
Peebles Hotel Hydro
Innerleithen Road, Peebles EH45 8LX